Ongoing: The COMPPARE Study Comparing Proton Therapy to IMRT for Prostate Cancer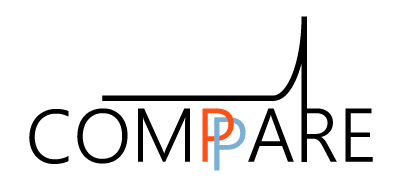 Most men who find our website are in the midst of weeding through information on the various treatment options for their prostate cancer. Most are scared, confused, and have many questions: 
Which treatment option gives me the best chance of a cure?
Which treatment option offers the lowest risk of side effects?
Which treatment option has the lowest risk of secondary cancers later in life?
Help us answer these questions once and for all by participating in the COMPPARE study comparing proton therapy to IMRT (conventional radiation) for prostate cancer. YOU choose which type of treatment you want and your treatment plan will NOT change by participating in the study.
Each participant will be asked to complete questionnaires prior, during and after treatment. Some modest monetary compensation will be provided. 
COMPPARE is a big project. Researchers need 1,500 men for each of the two types of radiation therapy (Proton and IMRT). Participants will be playing a CRITICAL role in finally figuring out how these two forms of radiation therapy compare. 
Participation is EASY. And it MATTERS.
Questions? Just ask. 
---
2014 NAPT Prostate Cancer Proton Patient Survey   
The National Association for Proton Therapy (NAPT) commissioned Dobson DaVanzo & Associates, a healthcare consulting firm, to investigate clinical outcomes and patient satisfaction among men treated with proton therapy for prostate cancer. They were asked to compare these results to those from a 2013 survey (see below). In total, about 3,800 former patients from 12 proton centers responded to the survey. Many who responded to this survey were treated 10, 15, and even 20 or more years ago.
Key Findings
As in past surveys, patients continue to be extremely satisfied with their proton therapy treatment:
98 percent believed they made the best treatment decision for themselves.
96 percent have recommended proton therapy to others.
98 percent rated their proton therapy as "excellent" (88 percent) or "good" (10 percent).
96 percent were "satisfied" (15 percent) or "extremely satisfied" (81 percent) with their proton therapy treatment.
85 percent reported their quality of life was "better than" (27 percent) or "the same as" (58 percent) before their treatment.
Those patients who received proton only (i.e. no additional photon or hormonal therapy) reported urinary, bowel, and sexual function outcomes consistent with a cancer-free control group that never had any treatment for prostate cancer. This is significant.
Overall, 97 percent reported no recurrence of their prostate cancer. Slightly higher for those recently treated, and slightly lower for those treated 10 or more years ago.
---
2013 Prostate Cancer Proton Patient Survey   
A Prostate Cancer Report commissioned by NAPT was released at the National Proton Therapy Conference in Washington, D.C. on February 13, 2013 – Ninety nine percent of proton therapy patients believe they made the best prostate cancer treatment decision for themselves. Approximately 96% were satisfied or extremely satisfied with proton therapy; 92% reported that their quality of life was better or the same today than it was before proton therapy; 92% reported that physical health or emotional problems did not interfere, or interfered very little with their social activities; when looking at patients who received only proton therapy for the treatment of prostate cancer (did not receive hormone or photon therapy), proton therapy patients reported lower HRQOL measures than non-treated individuals in only one HRQOL category.
The survey report was analyzed by health and economics consulting firm, Dobson DaVanzo. View Joan DaVanzo's presentation on the BOB survey results at the first annual National Association nfor Proton Therapy conference.
---
2019 Study: Proton Therapy Lowers Risk of Side Effects in Cancer Patients Compared to Traditional Radiation
Patients in this study had non-metastatic cancer and were undergoing treatment intended to be curative. Patients with brain cancer, head and neck cancer, lung cancer, gastrointestinal cancer, and gynecologic cancer treated with concurrent chemo-radiation were included.
Researchers at the Perelman School of Medicine at the University of Pennsylvania evaluated side effects including pain or difficulty swallowing, difficulty breathing, nausea, or diarrhea, among others. They focused on grade-three effects or higher, defined as side effects severe enough for patients to be hospitalized. They evaluated data on 1,483 cancer patients receiving radiation and chemotherapy at the same time. Of these, 391 patients received proton therapy, while 1,092 underwent photon treatment. 
This study found proton therapy led to two-thirds reduction in unplanned hospitalizations compared to traditional radiation for patients, while cure rates between the two groups are almost identical. The findings come from an expanded analysis of the largest review of its kind to evaluate whether or not patients undergoing radiation therapy at the same time as chemotherapy experienced serious adverse events within 90 days. Researchers found proton therapy reduces the relative risk of these side effects by two-thirds.
JAMA Oncology published the findings in December 2019.