Treated 2004 · Posted 2014 · Updated 2015 & 2018
"The procedure was a breeze ... It has been ten years and I feel great."
In January of 2004, I was diagnosed with prostate cancer after a DRE and a biopsy of my prostate. I had a Gleason score of 4+3=7 and a PSA of 6.2. I was seeing a urologist who wanted to do a prostate removal on me right away. I told him I wanted to do some research of my own before I did anything.
I read several books. I was still uncertain. Then, my son, captain for Alaska Airlines, told me about a fellow employee who had been to Loma Linda University Medical Center in California. He had received proton therapy for his prostate cancer and was doing well. My son urged me to check it out.
After a couple of weeks of him nagging me, I called LLUMC. Because I had an aggressive cancer, they set up an appointment with me right away. My wife and I flew to California for a consultation on a Tuesday. A week later, I started my treatments.
The procedure was a breeze. Of course, I was a little apprehensive the first time. I did not know what to expect, but my fears ended in a matter of minutes. During my treatments, I played golf and visited the local attractions. I had no adverse reaction of any kind.
I followed the advice of the LLUMC dietician and avoided foods that were considered roughage. My treatments consisted of 16 proton and 28 photon over 64 calendar days.
I couldn't have made a better decision than going to LLUMC for proton treatment. The staff, the doctors, the nurses, etc ... were so kind and understanding. Everyone made me feel comfortable every day that I was there.
It has now been ten years since I completed my proton treatment. My PSA is 0.2 and I feel great. I'm 81 now; I try to golf once a week; and my wife and I have taken 45 trips in those ten years! The most wonderful trip we took to the Cook Islands in the South Pacific. We are already planning trips to Mexico, Hawaii and Pennsylvania for 2015.
What a great life - thanks to LLUMC and proton therapy!
If you have questions for Tom, you may send him an email.
Here is a photo of Tom on one of his recent trips.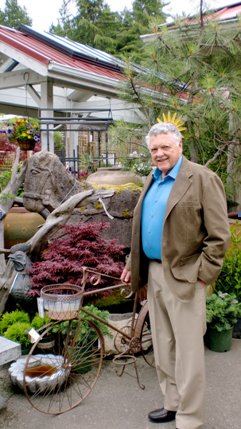 Updated 2015
Since I posted my testimonial in 2014, not much has changed. We have taken two more trips and we are leaving on a third vacation soon. We brought home a rescue dog from Mexico - a true Mexican chihuahua. His name is Pancho. What a joy he is for us!  My health is GREAT. I have no problems except a mild form of asthma (nothing to do with proton). I still golf once a week, weather permitting.  I'll be 82 in August, 11 years after my proton treatment.
Updated: January, 2018
Although I've given up on the golf due to back problems, my wife Robbie and I still travel 2-3 times a year. We like Mexico and Hawaii and we've taken many other side trips. Note that our little chihauhau is doing great and has taken over our lives!