Proton BOB - Contact Form
"I have not spent one dollar on medicines or follow-up procedures in my 20 years post-proton treatment."
- Wayne Swartz, BOB Member
"You owe it to yourself and to those who love you to safeguard your quality of life. Surgery will not do that ... proton therapy can."
- Jeannie Chase, Spouse
- Warren Johns, BOB member
"15 years have passed since exposure to the penetrating power of the proton and the superb medical skills of the 'beam team.'"
"The procedure was a breeze. It has been 10 years and I feel GREAT."
- Tom Wright, BOB member
"As long as I live, I will do everything I can to spread the word about proton treatment."
- Jim Tuggey, BOB member
"I am celebrating 8 years post-treatment with no recurrence, no side effects, and not one more penny for medications."
Robert T. Gore, M.D. F.A.C.O.G.
---
The Purcell's fairy tale life came to a halt when the doctor diagnosed Pat with prostate cancer. 
Little did they know that 25 years earlier, a doctor 1,200 miles away risked his entire career to pioneer proton treatment with virtually no side effects. "Against All Odds" follows a couple's desire to fight cancer and unveils the historical account of a doctor's passion to discover a better treatment option.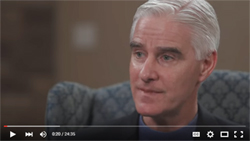 ---
Questions? Ask us anything.
Proton Therapy Advantages:
· Less damage to healthy tissue
· Non-invasive, painless
· Outpatient setting
· No recovery time
· Lower chance of recurrence
· Few, if any, side effects
---
You Can Beat Prostate Cancer — NEW Edition Available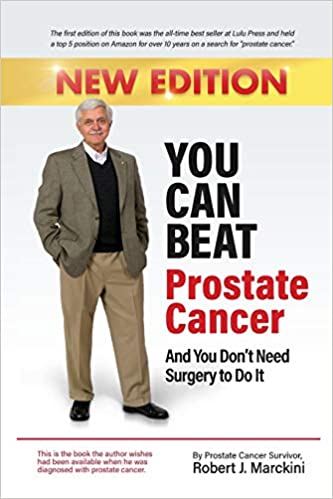 Written by former proton therapy patient and BOB founder, Robert Marckini